Day 2 :
Keynote Forum
José R. Reyes Memorial Medical Center, Philippines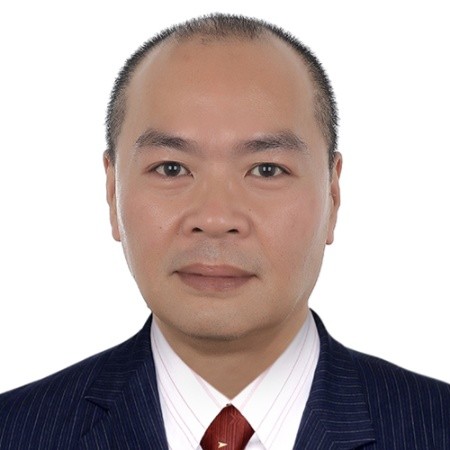 Biography:
Higinio T Mappala is a Full-time Medical Specialist III and Administrator at the Jose Reyes Memorial Medical Center, Manila, Philippines and has served as a University Professor and Dean of 2 Medical Schools. He has attended the 3-level training courses on Leadership and Management by the World Gastroenterology Organization held in Florida, USA, Dubrovnic, Croatia and Porto, Portugal. He is a focused lecturer on NAFLD in local and international conventions.
Abstract:
Non-alcoholic fatty liver disease (NAFLD) is one of the most common forms of chronic liver disease which may progress to non-alcoholic steatohepatitis (NASH). Currently there are no therapeutic strategies for such disease. Only lifestyle modification through diet and exercise were proven to afford some benefit in patients with NAFLD. No pharmacologic agents have so far been approved for the treatment of NAFLD or NASH. Therefore, most clinical efforts have been directed at treating the components of metabolic syndrome, namely obesity, diabetes, hypertension and dyslipidemias. Other interventions are directed at specific pathways potentially involved in the pathogenesis of NAFLD, such as insulin resistance, oxidative stress, pro-inflammatory cytokines, apoptosis, bacterial overgrowth and angiotensin pathway. This lecture aims to show the potential of bile acids as a promising therapeutic option for NAFLD. This is a 10-year Systematic Review of the effects of bile Acids on non-alcoholic fatty liver disease (NAFLD). Bile Acids may yet prove to be an effective targeted treatment for non-alcoholic fatty liver disease.
Keynote Forum
University of Pittsburgh, USA University of Wisconsin, USA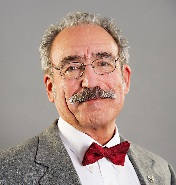 Biography:
Vladimir M Subbotin has studied Biology and Medicine at the Novosibirsk Medical School, Russia and has received MD degree in 1969. He has received his PhD in 1973 on the study of human placenta. Later he worked at the Russian Academy of Sciences, Siberian Division and as a volunteer at the Novosibirsk Zoo. His work includes experimental and theoretical approaches to cancer treatment and analysis of normal diseased morphogenesis in light of organ phylogeny.
Abstract:
Hepatocellular carcinoma (HCC) paradoxically metastasizes to portal veins 6-10 times more frequently than to hepatic veins. Accepted models of HCC vascular invasion, local dissemination and hematogenous spread, assume the likelihood of preferential metastasis into hepatic veins, and fail to explain the paradox. Reports on HCC presenting only as tumors of main portal veins with no detectable parenchymal HCC, emphasize the paradox. Assumption of hepatofugal flow does not resolve the paradox because the main trunk and first/second-order branches of portal veins are affected more often (4-6 times) than regions distal to the second-order branches of the portal vein. The author explains the portal HCC paradox as a phenomenon of privileged metastasizing proposed by Stephen Paget in 1889 in the seed and soil hypothesis. The author hypothesize that privileged HCC portal metastasis is due to high levels of insulin-like growth factors in the portal blood proximal to the liver, which constitutes the soil, while blood-circulating HCC cells became appropriate seeds after exposure to portal blood. Liver hepatocytes extract/consume these growth factors, creating less favorable conditions for metastasis in the hepatic vein. The author suggest that the portal vein environment, enriched by pancreatic growth factors, further facilitates the selection of more aggressive HCC clones from portal metastases, explaining the worse outcome in patients with a portal pattern. The author discern the origin of this phenomenon in evolution of portal vein/Langerhans' islets/liver systems in chordate. Author hypothesize that the transition of expression pancreatic family hormones from neural cells to intestinal epithelial cells together with attaining portal system in amphioxus-like chordate ancestral invertebrate chordate predestinated liver evolution in vertebrates and determined the dependence of hepatocytes and hepatocyte-derived cells (HCC) on insulin-like growth factors. The author hypothesize that amphioxus' hepatic diverticulum/portal system evolved from a yolk sac of an advanced chordate ancestor, the phylogeny suggested earlier by A S Romer.
Keynote Forum
Dr.D.Y.Patil University, Pune, Maharashtra, India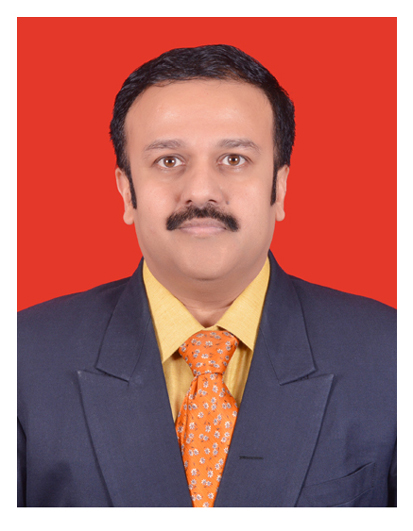 Biography:
Dr.Vikas Leelavati BalaSaheb Jadhav has completed PostGraduation in Radiology in 1994. He has a 23 Years of experience in the field of Gastro-Intestinal Tract Ultrasound & Diagnostic as well Therapeutic Interventional Sonography. He is the Pioneer of Gastro-Intestinal Tract Sonography, especially Gastro-Duodenal Sonography. He has delivered many Guest Lectures in Indian as well International Conferences in nearly 27 countries as an Invited Guest Faculty, since March 2000. He is a Consultant Radiologist & the Specialist in Conventional as well Unconventional Gastro-Intestinal Tract Ultrasound & Diagnostic as well Therapeutic Interventional Sonologist in Pune, India
Abstract:
TransAbdominal Sonography of the Gall Bladder can reveal Hepatic & ExtraHepatic & Peritoneal Perforations of the Gall Bladder, whether it is impending perforations, frank perforations, sealed perforations, concealed perforations & its complications. It can also demonstrate adhesions in the Gall Bladder Fossa at the Right Upper Quadrant. All these cases are compared & proved with gold standards like Laparoscopic & Open surgery & endoscopy.
Some extra efforts taken during all routine or emergent ultrasonography examinations can be an effective non-invasive method to diagnose primarily hitherto unsuspected Gall Bladder impending perforations, frank perforations, sealed perforations, concealed perforations & its complications, so should be the investigation of choice.